Beskrivelse
Treningsbenk inSPORTline Hero
Treningsbenk inSPORTline Hero
Multi-Purpose Bench inSPORTline Hero features a patented Scott bench which allows isolated biceps curls without the need of assistance. With this bench, you can perform all common weight lifting exercises like bench presses, leg curls, back hyperextensions etc. Multi-Purpose Bench inSPORTline Hero is recommended for everyone looking for a highly versatile exercise equipment for home use.
Technical description:
Multi-purpose adjustable workout bench
Height-adjustable barbell holder with safety pins
Adjustable leg extension
Adjustable Scott bench for workout without assistance
Adjustable backrest for ab exercises and hyperextension
Maximum load for stand – 150 kg and leg extension – 120 kg
Total load capacity: 150 kg (user + dumbbell)
Weight limit: 120 kg
Backrest has 4 positions (flat and negative incline positions available)
Adjustable barbell holder
Holders for weight plates with 30mm hole diameter
Distance between base tubes: 82 cm
Assembled dimensions: (L)185 cm x (W)138 cm x (H)132 cm
Weight: 34.5 kg
Extended warranty applies to this product.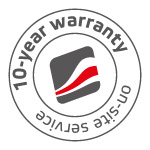 Exercised body areas: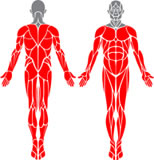 Treningsmesteren ble etablert i 2011
Bedriftens formål var, og er stadig, å drive salg og distribusjon av varer gjennom et landsdekkende fagforhandlernett. Treningsmesteren er en del av Kpn.no Kjøpesenter på nett. Treningsapparater, treningsutstyr og alt innen sportsutstyr ble skilt ut av KPN for lettere kunne ivareta kunder som skulle handle treningsapparater og treningsutstyr.
Treningsmesteren holder til på Nesbru rett ved Ikea på Slependen.
Vi er en av de største aktørene på nett på treningsapparater og treningsutstyr. Vi fører følgende produktgrupper: Treningsapparater, Crosstrainer, ro maskiner, spinning, tredemøller, vibrasjonsmaskiner, styrkeapparater, treningsutstyr, elektroniske apparater, løping, små apparater, sport, basketball, ballspill, kampsport, yoga , leker og spill.
En fellesnevner for vår virksomhet er at de produkter vi markedsfører, skal ha høy kvalitet og at du som kunde skal være sikret et godt kjøp og god service.
Kpn.no Kjøpesenter på nett består i dag av:
Kpn.no Kjøpesenter på nett Aggregateksperten Treningsmesteren Varmeeksperten og Orgasmespesialisten