Beskrivelse
Stepper inSPORTline Big
Stepper inSPORTline Big
Twist Stepper inSPORTline Big with resistance adjustment and quiet running features side step exercises, rubber resistance bands and levelling of the front half, making it perfect for toning your entire body – hips, thighs, abs, chest, back muscles, as well as arms. The stepper allows you to simulate going up the stairs while being easy on your joints. The twisting movement will help you get rid of excess fat in difficult areas. You'll also appreciate the adjustable pedals and its compact easy to store shape.
BIG FOR YOUR PHYSICAL FITNESS AND FEELING GREAT EVERY DAY
Our customers confirm that the Twist Stepper Big will quickly help you get rid of weight gained during pregnancy. Everyone can find the time necessary to exercise 5 minutes every day, for example in front of TV. Toned thighs and glutes will also have a beneficial effect on many sports activities, such as running, skiing, or inline skating. The twisting movement will help you tone your body into the shape you want so you can feel confident and sexy.
Technical description:
Computer displays: time, number of steps, calories burned, scan
Maximum user height: no limit
Weight limit: 100 kg
Weight: 9 kg
Dimensions: L48 x W42 x H21 cm
Category HC (EN 957) suitable for home use
Exercised body areas: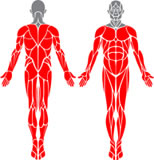 Treningsmesteren ble etablert i 2011
Bedriftens formål var, og er stadig, å drive salg og distribusjon av varer gjennom et landsdekkende fagforhandlernett. Treningsmesteren er en del av Kpn.no Kjøpesenter på nett. Treningsapparater, treningsutstyr og alt innen sportsutstyr ble skilt ut av KPN for lettere kunne ivareta kunder som skulle handle treningsapparater og treningsutstyr.
Treningsmesteren holder til på Nesbru rett ved Ikea på Slependen.
Vi er en av de største aktørene på nett på treningsapparater og treningsutstyr. Vi fører følgende produktgrupper: Treningsapparater, Crosstrainer, ro maskiner, spinning, tredemøller, vibrasjonsmaskiner, styrkeapparater, treningsutstyr, elektroniske apparater, løping, små apparater, sport, basketball, ballspill, kampsport, yoga , leker og spill.
En fellesnevner for vår virksomhet er at de produkter vi markedsfører, skal ha høy kvalitet og at du som kunde skal være sikret et godt kjøp og god service.
Kpn.no Kjøpesenter på nett består i dag av:
Kpn.no Kjøpesenter på nett Aggregateksperten Treningsmesteren Varmeeksperten og Orgasmespesialisten