Beskrivelse
Medisinball inSPORTline Slam Ball 5 kg
Medisinball inSPORTline Slam Ball 5 kg
Medicine Ball inSPORTline Slam Ball 5 kg is ideal for workouts, group exercises and improving your dynamic strength, speed and accuracy. The ball has an anti-slip rubber surface and is filled with sand. The sand does not fill the ball completely and moves inside the ball during training, which increases both the difficulty and effectivity of your exercises. There are protrusions around the ball to ensure a better grip. The weight of each ball is written on top in large letters. Thanks to all these attributes, Medicine Ball inSPORTline Slam Ball is a popular functional training equipment.
Technical description:
Workout equipment for functional training
Suitable for group exercises
Ideal for improving dynamic strength, speed and accuracy
A fun way to make your training more interesting
Anti-slip attributes for better handling
Can be inflated by pump with an extension for gymnastic balls (not included)
Material: rubber
Filling: sand
Weight: 5 kg
Examples of exercises:
Standing chest pass
Standing overhead throw
One arm put
Dorward rotations
Log toss
Basic rotation
Cowboy squat
Reverse log toss
Exercised body areas: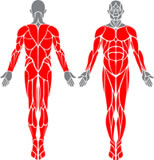 Treningsmesteren ble etablert i 2011
Bedriftens formål var, og er stadig, å drive salg og distribusjon av varer gjennom et landsdekkende fagforhandlernett. Treningsmesteren er en del av Kpn.no Kjøpesenter på nett. Treningsapparater, treningsutstyr og alt innen sportsutstyr ble skilt ut av KPN for lettere kunne ivareta kunder som skulle handle treningsapparater og treningsutstyr.
Treningsmesteren holder til på Nesbru rett ved Ikea på Slependen.
Vi er en av de største aktørene på nett på treningsapparater og treningsutstyr. Vi fører følgende produktgrupper: Treningsapparater, Crosstrainer, ro maskiner, spinning, tredemøller, vibrasjonsmaskiner, styrkeapparater, treningsutstyr, elektroniske apparater, løping, små apparater, sport, basketball, ballspill, kampsport, yoga , leker og spill.
En fellesnevner for vår virksomhet er at de produkter vi markedsfører, skal ha høy kvalitet og at du som kunde skal være sikret et godt kjøp og god service.
Kpn.no Kjøpesenter på nett består i dag av:
Kpn.no Kjøpesenter på nett Aggregateksperten Treningsmesteren Varmeeksperten og Orgasmespesialisten